About The Campaign Partners
The National Crime Prevention Council (NCPC) and The Advertising Council, Inc. (Ad Council) have created a Safe Firearms Storage public education campaign to encourage firearms owners to store firearms safely by locking them up where children, at-risk youth, potential thieves, and those who intend to harm themselves or others, cannot access them. The ad campaign also asks firearms owners to report any lost or stolen firearms to local law enforcement immediately.
National Crime Prevention Council (NCPC)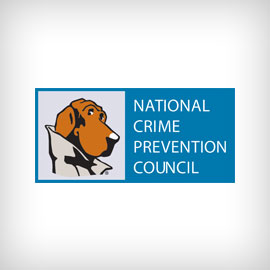 The National Crime Prevention Council (NCPC), founded in 1982, is the nation's nonprofit leader in crime prevention. For 30 years, our recognizable icon McGruff the Crime Dog® has delivered easy-to-use crime prevention tips that empower citizens individually and collectively to keep themselves, their families, and their communities safe from crime. With a vast network of local and state law enforcement agencies, local community groups, foundations, and corporate partners, NCPC makes an impact on personal safety and crime every day.
Through our National Citizens' Crime Prevention Campaign we have shifted public perception from the belief that crime prevention is the responsibility of law enforcement to the belief that every person can do something to "Take A Bite Out Of Crime®." When the campaign was formally launched in 1979, most Americans felt helpless and thought crime prevention was solely the job of the police. Today, more than three out of four Americans believe that they can personally take actions to reduce crime.
Ad Council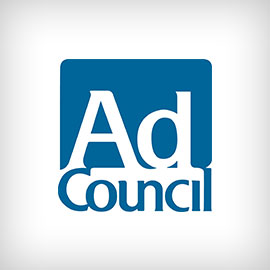 The Ad Council is a private, nonprofit organization that marshals volunteer talent from the advertising and communications industries, the media and the business and nonprofit communities to deliver critical messages to the American public. The Ad Council produces, distributes and promotes public service campaigns on behalf of nonprofit organizations and government agencies in issue areas such as, preventive health, education, community well-being, strengthening families and improving the quality of life for children.
The Ad Council has endeavored to improve the lives of all Americans since first creating the category of public service advertising in 1942. Ad Council icons and slogans are woven into the very fabric of American culture. From its earliest efforts including "Loose Lips Sink Ships" and Smokey Bear's "Only You Can Prevent Forest Fires," to the iconic "Friends Don't Let Friends Drive Drunk" and of course, NCPC's "Take A Bite Out Of Crime," these PSAs have been raising awareness, inspiring action and saving lives for more than 70 years.
Merkley+Partners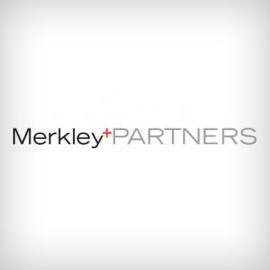 Merkley+Partners is a full-service marketing and advertising agency providing strategic direction to clients and creating print, broadcast, digital, social, viral, brand identity and CRM programs. Merkley services clients across a range of categories including packaged goods, automotive, financial and pharmaceutical. The agency was founded in 1993 and is a wholly owned subsidiary of Omnicom Group Inc., a leading worldwide communications company.
Bureau of Justice Assistance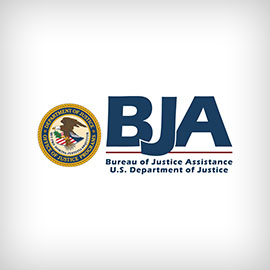 The Bureau of Justice Assistance's (BJA) mission is to provide leadership and services in grant administration and criminal justice policy development to support state, local, and tribal justice strategies to achieve safer communities. BJA funds the Safe Firearms Storage public education campaign through grant number 2010-GP-BX-K006. BJA is a component of the U.S. Department of Justice, Office of Justice Programs, which also includes the Bureau of Justice Statistics, the National Institute of Justice, the Office of Juvenile Justice and Delinquency Prevention, the Office for Victims of Crime, and the Office of Sex Offender Sentencing, Monitoring, Apprehending, Registering, and Tracking.
Share The Campaign
Spread the word about Safe Firearms Storage.